Laura Pascoe and Angie Prinsen
How Shifting Your Mindset Can Lead to Innovation
Creating an innovative workplace can be as simple as having a growth mindset. Four simple steps will get you on the path of embracing a growth mindset and increasing innovation.
Laura is a Claims Manager at Acuity Insurance with over 21 years of experience in the industry. She has a bachelor's degree from the University of Wisconsin-Stout. She and her wife, Amy, live in Sheboygan. In her spare time, she enjoys volunteering at nursing homes with her therapy dog, Truman.
A Claims Manager at Acuity since 2004, Angie attended Lakeland University where she earned her bachelor's in business as well as her MBA. She lives in Cedar Grove with her husband, John, children, Claire and Cameron, and golden retriever, Annie. She enjoys running and reading.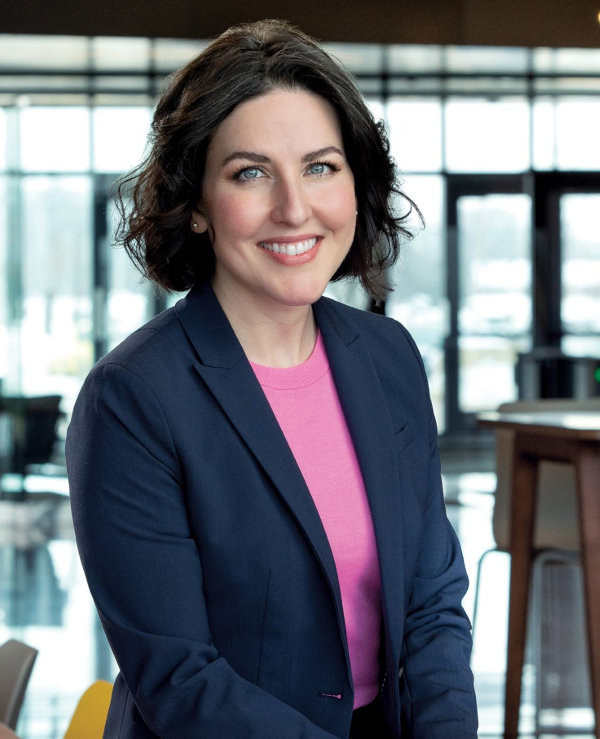 Christina Singh
How Design Thinking Combats Social Injustice
Innovation and problem solving often happen in ways that unintentionally produces injustice. There are examples of this everywhere, including in the planting of free trees in a Detroit neighborhood. Singh explores the use of design thinking to diagnose and combat inequities.
Christina is a passionate servant leader, youth advocate and fierce champion for human equity. Her career in Sheboygan started at Kohler. Co., where she helped design and implement global technology projects. With over 15 years in the nonprofit sector, Christina has dedicated much of her professional life to advancing equitable opportunities across the generational spectrum. As a volunteer, she serves on Sheboygan's LGBTQ Alliance and the local Diversity, Equity, Inclusion and Belonging initiative.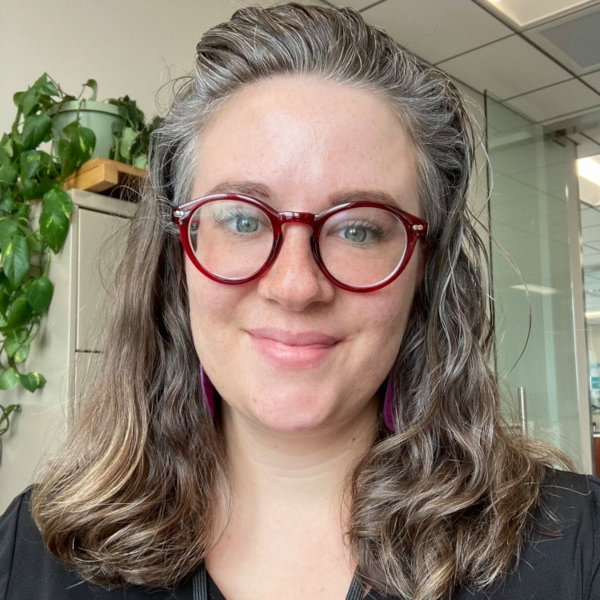 Emily Rendall-Araujo
Exceptional Aging
Society teaches us to preserve our youth at all costs. But we may have even better chances to achieve goals as a senior. This talk will leave you eager to get old.
Prior to her current position, Emily's roles include serving as the Executive Director of the Above & Beyond Children's Museum and Director of Community Development for United Way of Sheboygan County. Emily holds a Bachelor of Arts and a Masters of Business Administration, both from Lakeland University. She lives in rural Glenbeulah with partner Andres, children Freddie and Josie, and many four-legged friends. She enjoys traveling, riding her motorcycle and working to dismantle the patriarchy.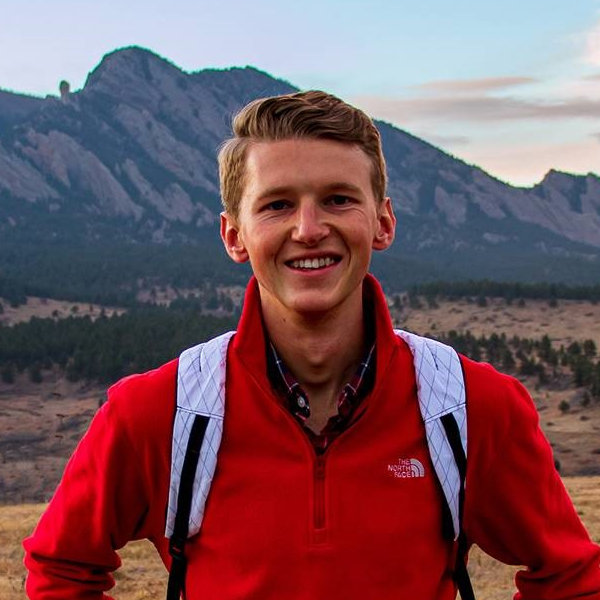 Ben Leibham
How Sustainable Design Can Work For Businesses
Sustainability is here to stay. Sustainable design can seem like an expensive venture for businesses, but it certainly doesn't have to be. This talk dives into ways sustainable design practices can make financial sense for businesses and benefit their customers and employees.
Benjamin is an industrial designer in Sheboygan, Wis. A Sheboygan native, he earned a B.S. in Product Design from the University of Minnesota, where he started several businesses while in design school. He currently still runs his own businesses, designing products for companies across the globe and for his own brand, Alto Gear. His focus is on soft good products and apparel, even running industrial sewing equipment out of his apartment to make prototypes and products. He is an avid climber and mountaineer, and his passion for the mountains and the outdoors drives his sustainability-focused design approach.
Nick O'Brien
How to Create More Luck and Serendipity in Your Life
We tend to credit chance for the lucky moments in our lives, leaving us to believe that serendipity is an occurrence that is beyond our control. While there are uncontrollable factors involved in the luck we experience, this talk will explain the simple process of applying intention, awareness and preparation that can actually give us more power than we think we have when it comes to creating more luck and serendipity in our lives.
Nick is a community/economic development creative with a passion for building and activating people-centered communities. Since 2015, Nick has built a professional career from his personal purpose in life — to connect people to people, people to place and people to purpose. His work benefits cities and organizations through the use of grassroots community engagement and creative economic development projects, which has led him to serve on dozens of local, regional and statewide committees and boards throughout Wisconsin.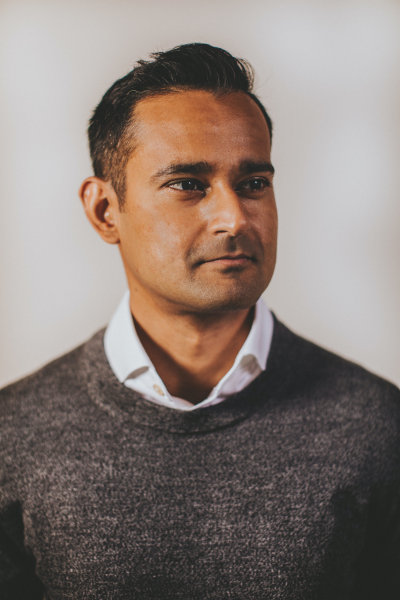 Shashank Varma
Constraints Create Higher Level Innovation than Unlimited Freedom
Good innovation = great problem definition. To innovate rapidly, reliably and efficiently, define your problem and design your constraints.
Passionate about building things since his first kennel at the age of 9, Shashank is a Mechanical Engineer who has spent the last six years experimenting with processes to optimize the building of the best ideas. He leads the Innovation Accelerator at Kohler Co. and owns WorkFrame Lab that helps companies strengthen their innovation and new product development programs.
Zach Zellner
Staging Your Personal Innovation
Through the use of the "Stages of Change," we take control of personal innovation in our lives.
Zach is a mental health specialist who graduated from University of Wisconsin-Green Bay with a bachelor of science degree in psychology and integrative leadership studies. Currently, Zach is in his final semester of the Master of Arts in Counseling program at Lakeland University. As a mental health specialist, Zach provides counseling services to a diverse population. Outside of work and academia, Zach finds enjoyment in running, hiking and spending time with his wife and dogs.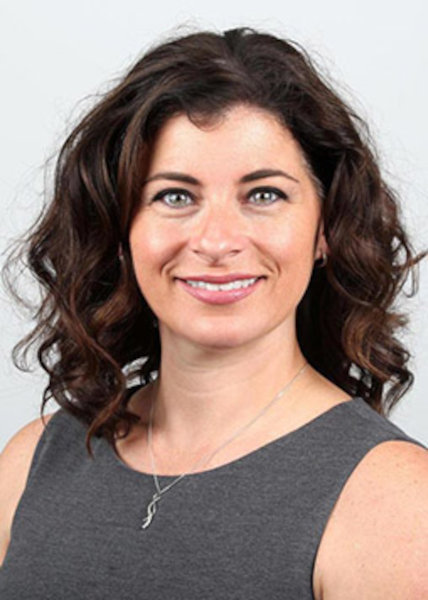 Deidre Martinez
Managing Adversity Leads to Innovation
Adversity increases innovative opportunity by helping us overcome obstacles, think critically, hunger for more and use anger as a catalyst.
Recently married, Deidre and husband Samuel Melei share six children between them, ages 25, 21, 17, 17, 14 and 12. Deidre is an active member of Sheboygan Rotary, the Inspire Sheboygan County Board of Directors, Vice President of the Board for United Way Sheboygan County, Girls on the Run Northeast Wisconsin Board of Directors and is a member of the Economic Club of Sheboygan. She is currently continuing her education at Lakeland University.
Paul Bartelt
The Virtuous Cycle-Creating the Best Version of Yourself
The virtuous cycle fosters innovation, creates permission to fail and creates acceptance for higher level of risk which allows, investigates, explores aspects of life.
Vollrath Company is a 146 year-old global company supplying products to the commercial foodservice, retail foodservice, industrial component and industrial cleaning industries. Paul is passionate about giving back to the community and has been involved in a wide span of activities including leadership roles in many local and regional non-profit organizations. Paul has been happily married for 31 years to his wife Beth and had two children, Katie (21) and Noah (20) and is exploring the new world of being an empty nester. They currently reside on a 40-acre hobby farm in progress outside of Sheboygan Falls, Wis., and when not on the farm spend as much time possible sailing on Lake Michigan, ski instructing and ski patrolling. Their new gig is pursuing their creative side by creating metal art through blacksmithing and welding.